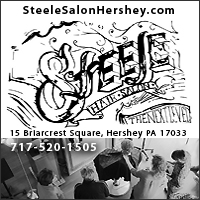 Steele Hair Salon in Hershey Pa specializes in styling, cuts, color, conditioning, highlights, touch ups, makeup application & Brazilian keratin treatment.
We have a passion for this industry. We are dedicated to this profession and we stand for the highest level of customer service. We strive to provide our clients with the best experience and service there is to offer. We build confidence, stability and integrity by making our client's look and feel better about themselves, as well as assisting them with having a more positive outlook on life. We provide our clients with the best service, products, and tools to ensure them that we have gone above and beyond their expectations. We feel strongly about the way we represent ourselves and our business.
With the latest styles, high-quality products and a passion for what we do - you're sure to have a truly revolutionary experience.