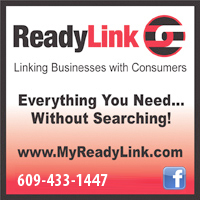 Locally Owned & Operated MyReadyLink.com
ReadyLink located in Chester, VA and has been
Linking Consumers with Local Businesses in
Pennsylvania, New York, New Jersey, South Carolina, Florida for over a Decade.

Experience
40 years of experience in the Advertising/ Marketing.
Community Oriented
Providing useful resources to the residents, tourists and business Travelers.
Consumer Focused
Consumer-focused advertising & marketing initiatives.
Results Focused at Myreadylink.com
Proven results have enabled ReadyLink to become a trusted resource for businesses in the Pennsylvania and New York markets.
LinkedIn - FaceBook - InstaGram - Alignable